Burghard Shepherds was founded in 2005 by owner/breeder, Sandra Thomas, of Lake Mary, Florida. A hobby breeder, Sandra founded Burghard Shepherds with her black German Shepherd, Eik vom Blausteinsee, a German import (whose profile graces the logo). She bred Eik to Kora von der Bultenstiege, another black German import, which resulted in a litter of ten black puppies, three males and seven females, on April 29, 2005.

These twelve dogs comprised Burghard Shepherds for several years. One of the puppies was lost in 2008 and Eik and Kora were lost in November 2010. However, the remaining nine dogs remain at Burghard Shepherds.

Because these dogs are a "family group", they are registered with the canine genome research project at NCSU at Raleigh. Sandra believes it is every breeder's responsibility to keep exact medical records on his or her dogs so that research can progress to eliminate diseases of the breed.

Burghard Shepherds is not a commercial business and there are no dogs for sale.

Contact information:

Burghard Shepherds/Sandra Thomas
4044 W. Lake Mary Blvd., #104, PMB 269
Lake Mary, Florida 32746 U.S.A.
Sandra Thomas with Eik vom Blausteinsee (SchH3)
Eik vom Blausteinsee (SchH3)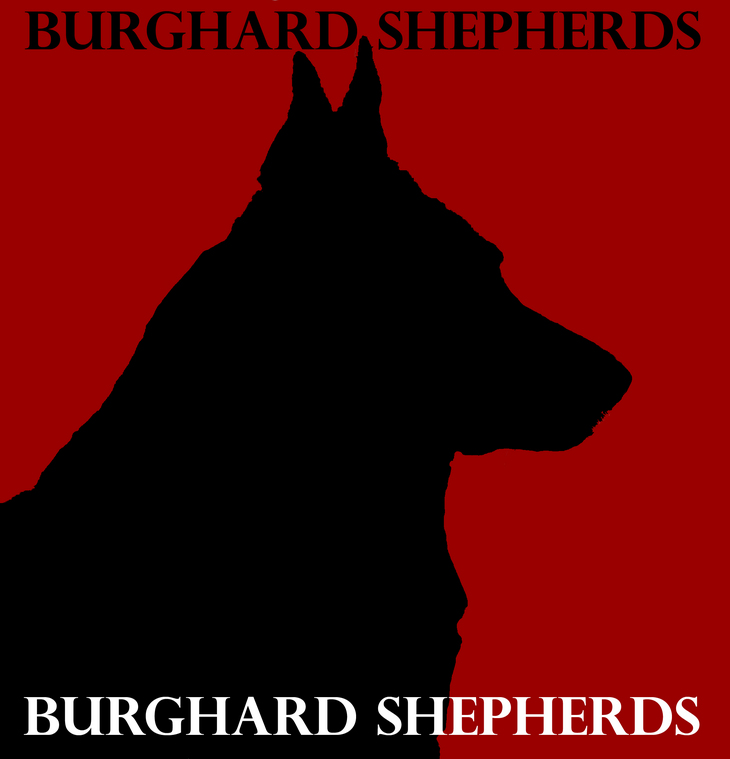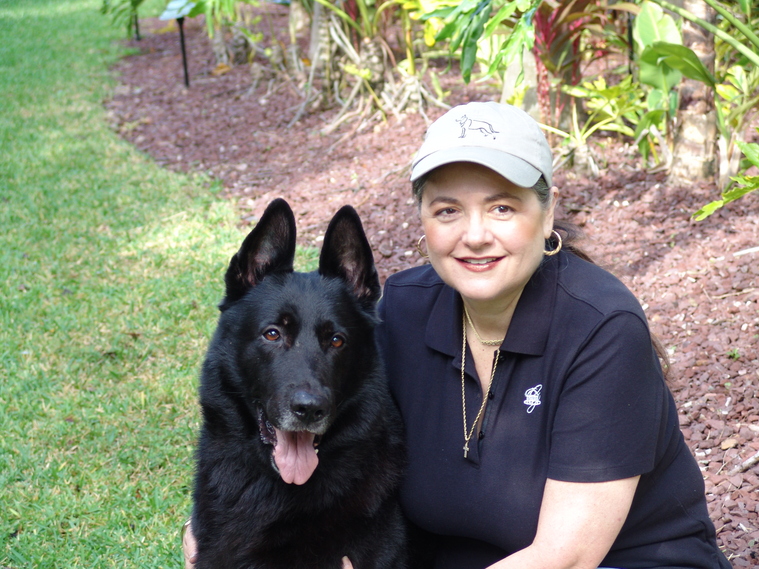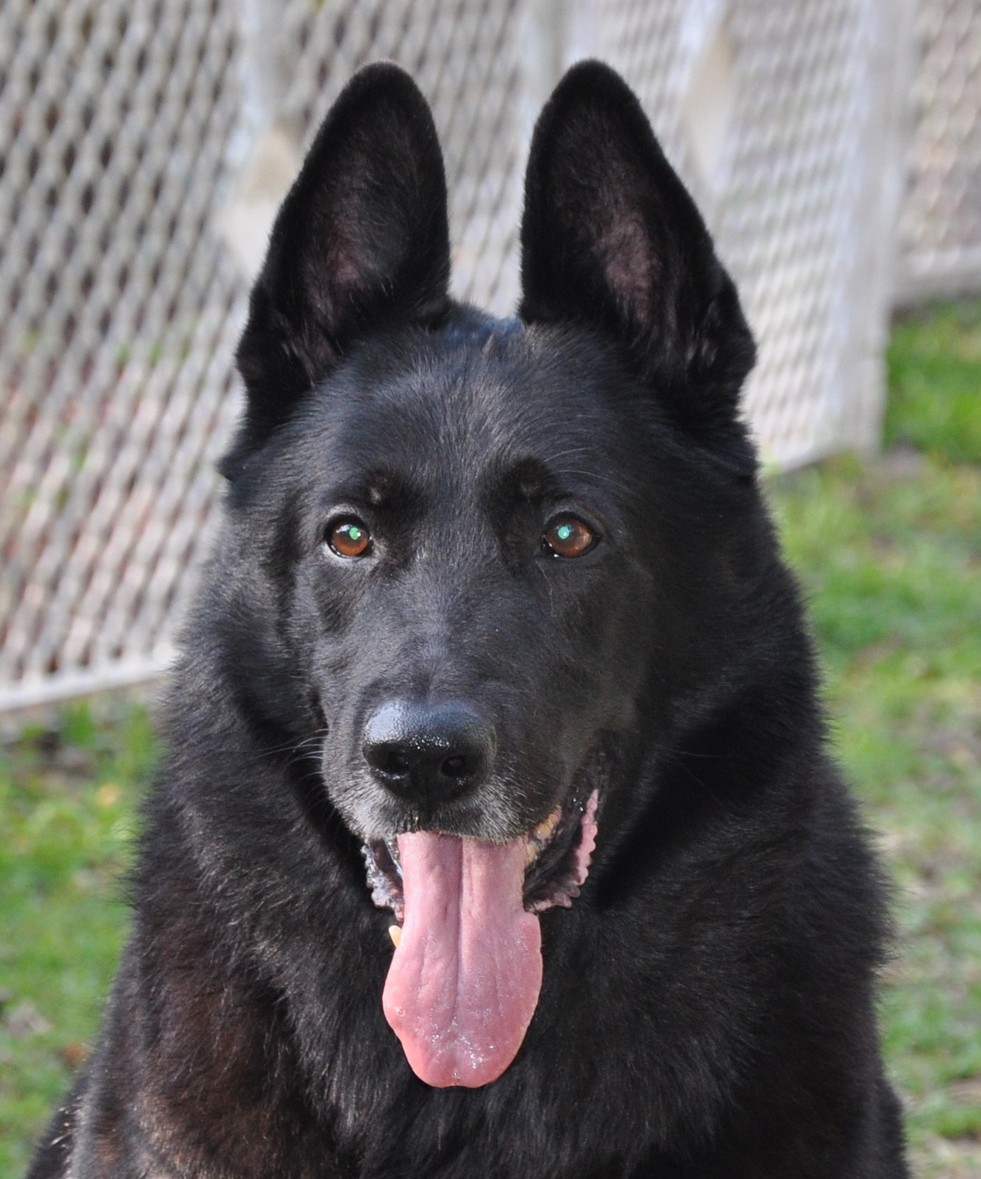 Welcome to Burghard Shepherds